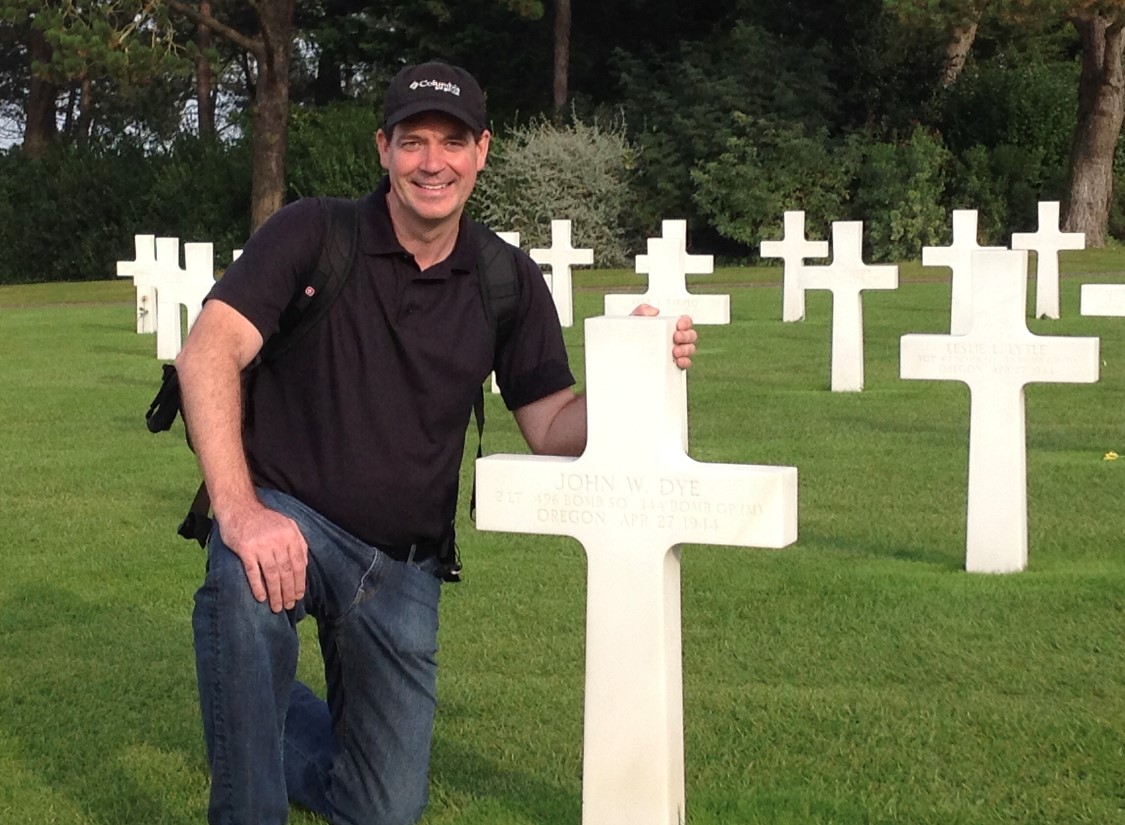 Your Hero's story is likely the most meaningful story you will ever discover
As of March 7th, 2022 the National Personal Archives Center is open. Each day, according to the National Archives, 4,000 to 5,000 record requests are submitted to the National Personal Record Center (NPRC). That's as much as 1,000,000+ each year. NPRC is one of the largest operations of the National Archives and Records Administration (NARA). NARA is the central repository of personnel-related records for military and civil services of the U.S. Government. The best first step to discovering your own Hero's story begins with locating their service records. By "Hero", I'm referring to the WWII veteran in your life. Typically, they have their service records in a file they keep either at home or elsewhere for occasional reference. If they don't have any records, you may still be in luck because there is a central repository that may have information about your veteran's service history. That repository is the NRPC. Keep in mind that the detail of information varies and may often be minimal. Many of the personnel records were destroyed in a fire in 1973. It is estimated that 80% of Army personnel files and 75% of Air Force personnel files were destroyed. However, as limited the results of your request may be, there is still hope even if there are no records or files at home. Keep in mind that the time period to receive this information may take longer than 90 days. *See at the end how to initiate a search for military service.
Why does this journey of discovery matter? For the millions of veteran families, the likelihood of the most meaningful story they will ever discover is their very own Hero's story. This is true because there are revelations that add whole new dimensions to this person you thought you knew. Suddenly, the reason why they were quiet or their mind seemed to be in a distant place make sense. In many cases, there is a profound sense of pride and appreciation for learning about how incredible our veterans were. Whatever their role, they were a part of what made the world safer and they all have a story. Knowing better about where they were and what they did adds to the relationship and for many it is a gift of a lifetime.
For many of us, our relationship with a WWII Veteran was one where the war wasn't much talked about. Little clues here and there but a void remains. For decades, the children of WWII, better known as the baby boomers, knew little if anything about their veteran's service in the war. The WWII veteran's modesty and deep respect for the soldier's sacrifice were part of the job they went to war for. As a result, they seldom discussed their experience. There is a gap between our perspective and the veteran's. Parades, picnics, flags, and firetrucks are emblematic of the way we celebrate and pay tribute to these veterans. However, the veteran's perspective of the war is mixed with events and relationships, often with tragic circumstances. To many of the veterans, the loss of a friend or the memory of the war stands in the way of openly joining the celebration with those that fortunately did not participate in the war. Beyond the calendar driven days of appreciation, are the monuments, museums, movies and manuscripts paying tribute to the actions of these brave servicemen.
Too often, the legacy of these veteran's is left behind. Forever waiting to be told. It's just that they are not the ones to tell their story. A hero never tells their story and its part of what makes them so significant. It's for us to tell their story and preserve it for our families and friends. They created their American legacy and it's time to discover it. For those that successfully pursue this process, your hero's story is likely the most meaningful story you will ever discover, and it is waiting for you to find it. It's a mystery worth solving.
What to do next:
1. Establish at least the timing (Box 31*) of service and the Unit (Box 6*) that they were a part of. This information is either in their service files at home or if none are available, you may apply for this information directly with the NRPC. Ideally, you are looking for their "Transcript of Military Record" – see "Sample Transcript" in the DISCOVER section of www.Americanlegacies.com Boxes 1, 6, 24, 26 and 31 are most helpful. Post WWII transcripts are often referred to as dd214 and are similar but not the exact transcript number that is required.
2. If you need to apply to the NRPC For service records of WWII Veterans, you'll want to obtain information that is within the Official Military Personnel Files (OMPF) of your veteran. Specifically, you'll want to request their Military Personnel Records using a standard form 180. You can get started by clicking the following link: Request Military Personnel Records Using Standard Form 180 | National Archives
3. When you have the results of the SF-180, contact me for guidance on discovering their story!
4. If the SF-180 request does not result in enough information, and there are no records or files at home, there are additional measures to consider. For details on those additional measures, please contact me for that information. You are still making progress and may have to change the track you are on. That is what American Legacies exists for.
Never forget: Your Hero's story is likely the most meaningful story you will ever discover, and it is waiting for you to find it.